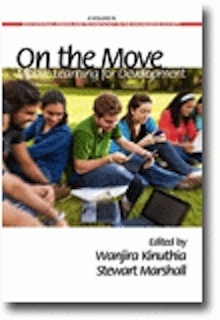 Edited by:
Wanjira Kinuthia, Georgia State University
Stewart Marshall, The University of the West Indies
This a recently published book on how some educators have embraced the opportunities afforded by mobile learning in developing and resource challenged contexts.
The book will appeal to elected public/government representatives, public service agencies, community groups, regional development bodies, researchers, educational technologists and others interested in mobile learning. Students on senior undergraduate or postgraduate courses in educational technology, education, development studies, information technology, information systems, business, health, and social work will find this book useful in their studies related to the application of mobiles in learning and development.
More details:
http://onlineanddistancelearning.com/mobile-learning-book