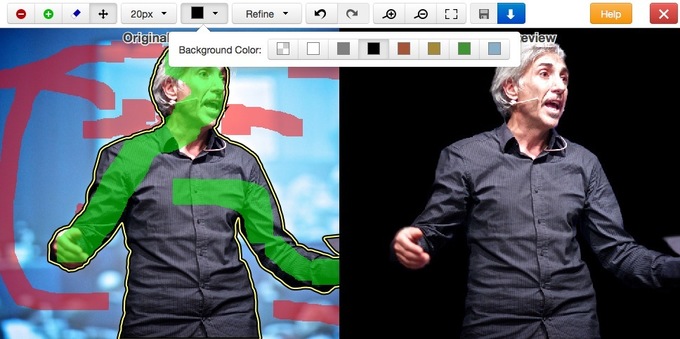 Easily remove the background from your photos to create masks, cutouts, or clipping paths, all done instantly online with ClippingMagic. Free to use on the web whilst in alpha.
Try it out at:
http://clippingmagic.com
/
Stewart-Marshall's insight:
Quite easy to use. Some images are easier to clip than others, but this does a pretty good job of finding the outline for you. You can then refine the results to get the final outline you want.