See on
Scoop.it
-
Psychology Matters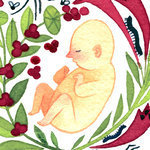 At least a subset of autism — perhaps one-third, and very likely more — looks like a type of inflammatory disease. And it begins in the womb.




It starts with what scientists call immune dysregulation. Ideally, your immune system should operate like an enlightened action hero, meting out inflammation precisely, accurately and with deadly force when necessary, but then quickly returning to a Zen-like calm. Doing so requires an optimal balance of pro- and anti-inflammatory muscle.



In autistic individuals, the immune system fails at this balancing act. Inflammatory signals dominate. Anti-inflammatory ones are inadequate. A state of chronic activation prevails. And the more skewed toward inflammation, the more acute the autistic symptoms.
See on nytimes.com
via Tumblr
Immune Disorders and Autism